What is Fiverr? How to become a Fiverr Affiliate and Earn Money?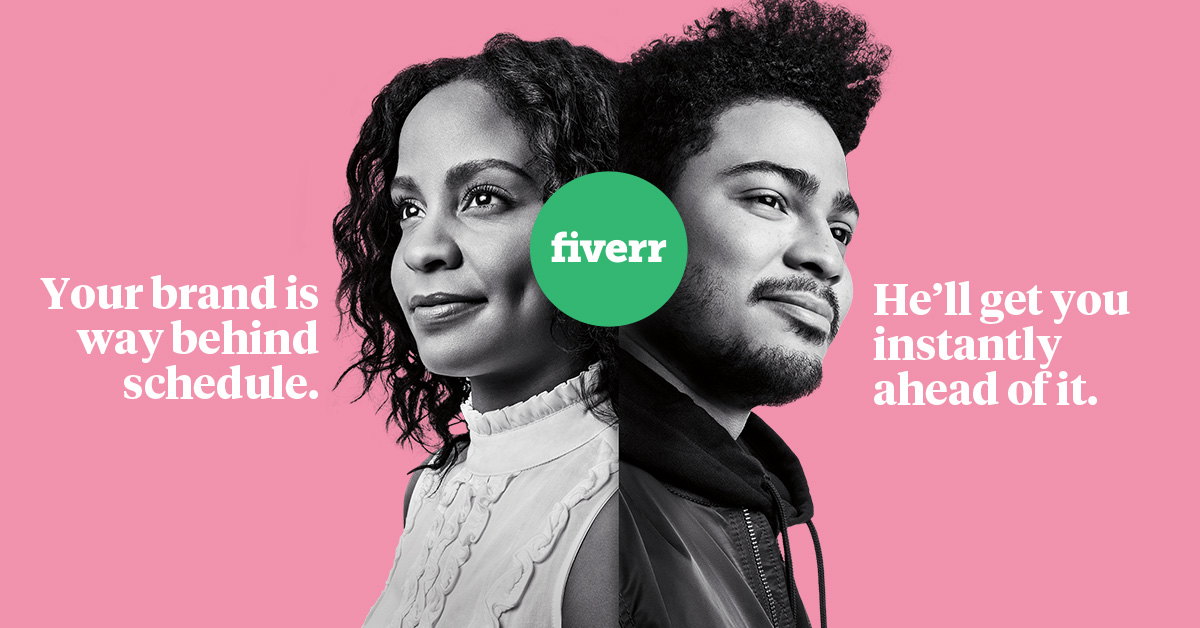 Click Below
What is Fiverr?
Fiverr Affiliate Program is offered by Fiverr.com, Fiverr is an online marketplace for freelancers offering different freelance services these services are called "Gig" or "Gigs". Fiverr is nothing but a Digital platform for freelancers to offer services to customers worldwide. Fiverr is the world's largest marketplace where digital services are bought and sold. Fiverr is a marketplace that connects sellers and buyers. Sellers offer services "Gigs" which sellers pay and buy online. Fiverr enables you to browse the selection of freelancers offering different services, and to place orders in just one click.
How Fiverr Works?
When a buyer buys any Gig they pay to Fiverr, Fiverr keeps this amount until the seller completes the work. After successful completion of work Fiverr transfers the amount to the seller keeping some percentage for Fiverr as service fees. Fiverr charge a service fee of $2 on purchases up to and including $40, and 5% on purchases above $40 on a single Gig.
How can I earn Money with Fiverr Affiliate Program?
You can earn handsome amount of Money in 3 ways
Become a Buyer
Become an Affiliate (Preferred)
1. Become a Seller:
If you are having some basic digital skills or you are someone who wants employment working from the comfort of their home or want to work remotely then you join Fiverr as a "Seller".
You can choose any of the below categories and start selling as a freelancer. As a seller, you have the opportunity to impress your clients with your work. A great gig and good customer service will get you a chance to earn handsome money and start your own business.
How much I can earn with Fiverr Affiliate Marketing?
Sellers who use this platform as their business make anything $5 to $900+ per day and some of them making $3000+ per month. It all depends on your focus and effort.
Fiverr also shares seller success stories to motivate. As a seller, you can withdraw your earnings through PayPal or Payoneer which is then transferred to your bank account. You can also join the Fiverr support forum which is exclusively made for both buyers and sellers.
If you are an individual or just started a small agency or company, you can use Fiverr to get things done for a little amount of $5. You can join Fiverr as a "Buyer".
This can be anything from all the above-mentioned Categories as I have already mentioned almost all categories above. You can choose anything from the above list and get your work done. This will not help you earn money directly but low-cost services provided by the Fiverr and excellent customer support will definitely help you to get your work done in no time and achieve your milestone in a low budget.
The reason why I prefer this is because you can earn money if you don't have any digital knowledge. If I explain this program in simple words then anyone who has a laptop/computer or mobile phone and access to the internet can earn a good amount of money from Fiverr.
You can earn in 2 ways in Fiverr Affiliate Marketing Program
Refer Buyers to Buy Gigs (services) from Fiverr via your Affiliate Link
Promote Fiverr Affiliate Program and earn 10% commission for revenue Generated by your Affiliate(person joined by your Affiliate Link)
This is similar to TopTal Affiliate Program as I already explained in my previous blog about how to earn 2000$ from TopTal and what is TopTal Affiliate Marketing.
You can earn up to $150 for one FTB (First Time Buyer) that was referred by your link.
First Time Buyer (FTB) are New or Old users who have made their first order on Fiverr.
You can earn even more commissions by promoting the Fiverr Affiliates program and earn 10% commission from Revenue Generated by your Referred Affiliate.
Fiverr does not pay commissions for referring new sellers to Fiverr and only pays for new buyers you referred to Fiverr using your affiliate link. Appjobs Affiliate Program also works in a similar fashion.
The cookie duration is 30 days from the first click of the user.
You are working to Work as a virtual marketing manager for Fiverr. As the complete Process is Free and requires no money to join, I highly recommend you join Fiverr to earn Some Extra income.
Fiverr offers multiple categories to offer your services as follows. Click on link to Visit
Cyber security & Data Protection
Architecture & Building Design
Architecture & Interior Design
Building Information Modelling
Mobile Marketing & Advertising
Whiteboard & Animated Explainers